Big Size Fresh Farm Brown Table Chicken Eggs For Sale. 0682791612 - Bloemfontein
Tuesday, 28 January 2020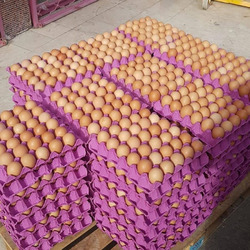 Item details
City:
Bloemfontein, Free State
Contacts

melissazungi

0682791612
Item description
Brown Chicken Eggs for sale now only to serious buyers as we dont have time to waste.

We have a very large number of boxes of all sizes and very good prices.
Egg sizes in stock includes - small egg-45 grams
Medium egg-55 grams, large egg -65 grams
Extra Large egg - 70 grams , Jumbo egg- 72 grams
Double yolk egg - 75 grams
Number of eggs in a tray = 30 eggs
Number of trays in one box = 12 trays
Total number of eggs in one box = 360 eggs.
Egg Life Span = 3 months
We offer good discount sales now.

Buy eggs from us , resell in a local community and make 100% profit sales.

Contact us now for a price list if interested.