Le Touessrok Beach House , Ramsgate Syndicaiton for sale! - Bloemfontein
Thursday, 23 May 2019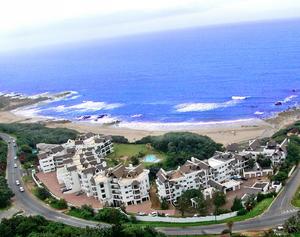 Item details
City:
Bloemfontein, Free State
Contacts

Doris White

0712090750
Item description
We are selling Syndication Ownership in Le Touessrok Beach Houses beautiful 4 bedroom apartment (Sleep 8) situated on the beach +50 metres from the Sea on Ski Boat Bay, Ramsgate Natal South Coast.
You become a co-owner of the property and enjoy 2 weeks use every year. Investing in Syndication/Fractional ownership gives you all the benefits and advantages of owning a luxury property on the beach at a fraction of the price.
Le Touessrok is fully furnished with 2 Huge Family main-en-suites and King extra long beds and two family rooms with 2xThree Quarters beds and Cot.
The Price is R250 000.00 for two weeks or R460 000.00 for a 4 weeks per year! Please check weeks. Your weeks moves one week on a year.
Huge Kitchen with Island, Fridge and all Defy appliances, glass top and Eyelevel ovens. Dining room, Lounge with TV, CD, Decoder and lounge and main bedroom going out on patio with patio furniture, Braai and Sink. Stunning view of the beach right there in front of the apartment which is wheelchair friendly. The entrance Gate 3 has parking for two vehicles next to Lift to the Security door and solid Rosewood front door. More parking's at Gate 2.
Monthly Contribution: is R650 per two week period per month.
Usage: 2 4 or more weeks. You could split the weeks into single weeks as required.
Legal Structure You buy Shares in the Company that owns this very special Sectional Title Apartment, right on the Ski Boat Beach. Ski boaters, Jet skiers, Fisherman its a fabulous beach for your hobbies and there is a little Restaurant or get together area at the beach for the family while you enjoy your time on the sea...
You may swop with other Shareholders and also use your weeks to exchange for holidays abroad at a fractional amount.